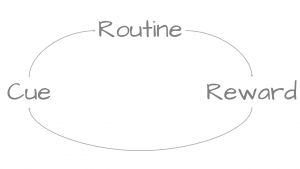 The "habit loop" skills are part of every workshop and presentation. They cover both the necessary mindset as well as behavioural changes for mastery.  Workshops and presentations are typically customized (content and timeframe) to align with the interests of the participants or audience.
Here are some samples of supportive workshop materials based on different personal, team and organizational challenges. For short presentations, back up visuals are telescoped accordingly.
"Linda has superb high energy. She was fantastic. Time flew by. She did a great job of keeping everyone involved, focused and participating. We gained many tools and techniques for practical use on "the shop floor' ".        
 Interested in reading more? Click here.